Luxury Senior Living Community in Carmel, IN
At The Stratford, our Members experience retirement the way it's meant to be.
The Stratford is a luxury continuing care retirement community in Carmel, Indiana. Located on 8-1/2 acres in the vibrant Village of West Clay, our community offers an unparalleled lifestyle with endless amenities. Accommodations come in the form of beautiful apartments and cottage homes, with floor plans ranging from one, two and three-bedroom living options. Members enjoy industry-leading Care Services, restaurant-style fine dining, a never-ending social calendar and an award-winning wellness program. While it may sound cliché, we are more than just a retirement community—we are a place where seniors can enjoy their friends and family and make the most of every day.
We invite you to explore our website, read about our various senior living options and discover why The Stratford is in a class of its own. If you're interested in learning more, give us a call or schedule an appointment online. We can't wait to meet you!
Gallery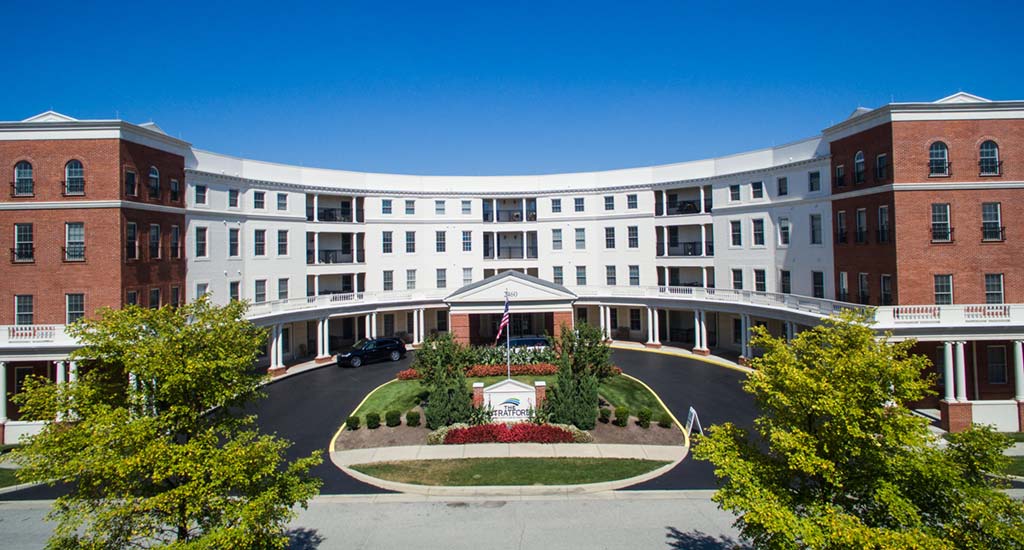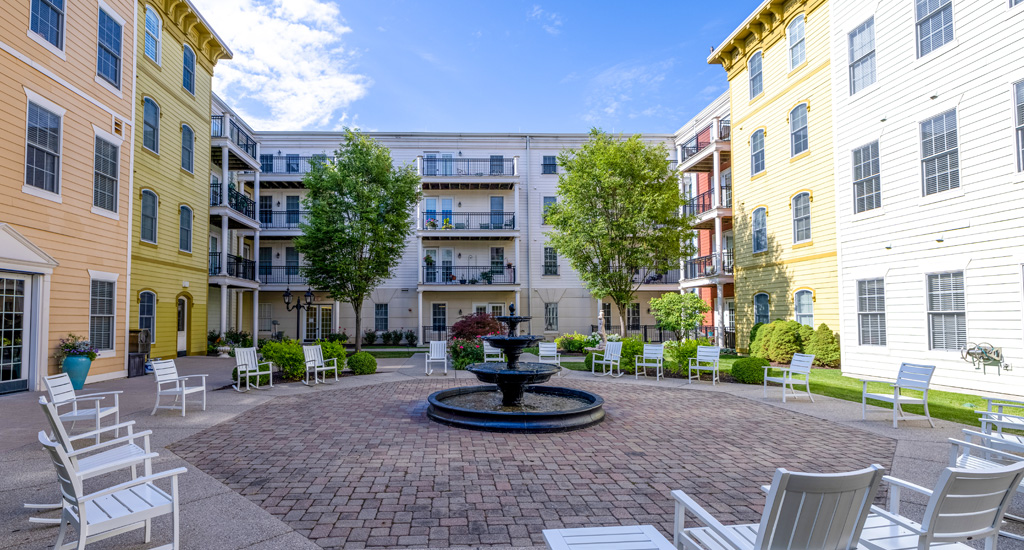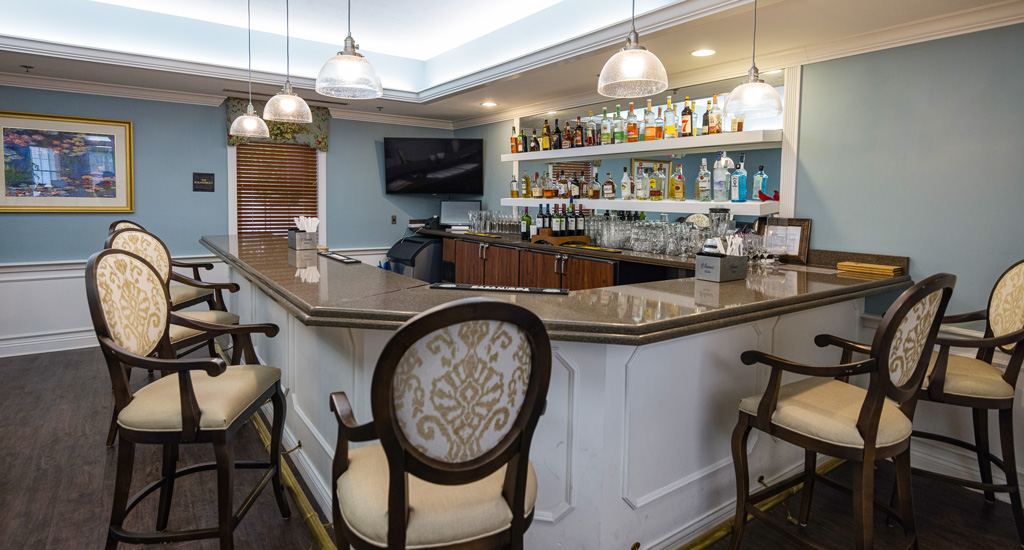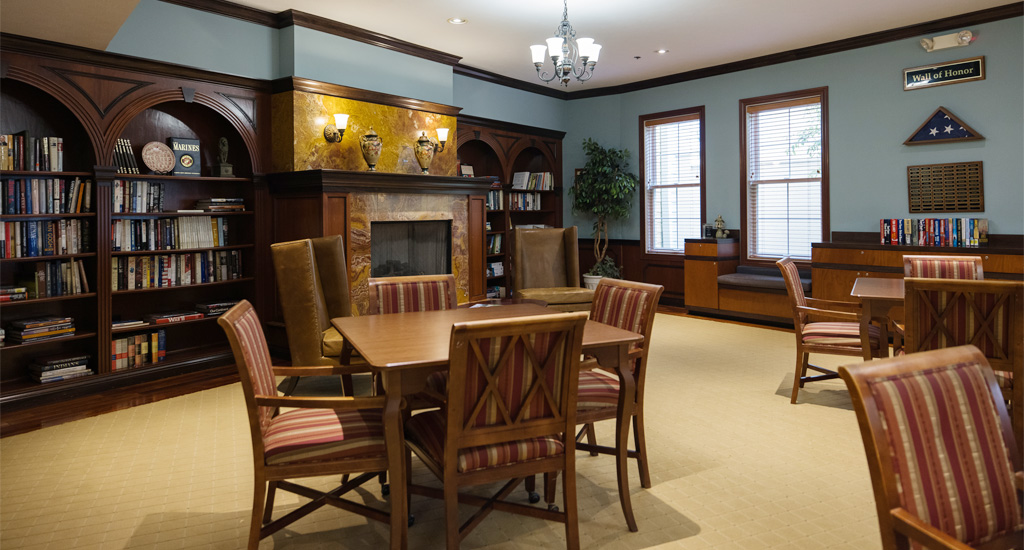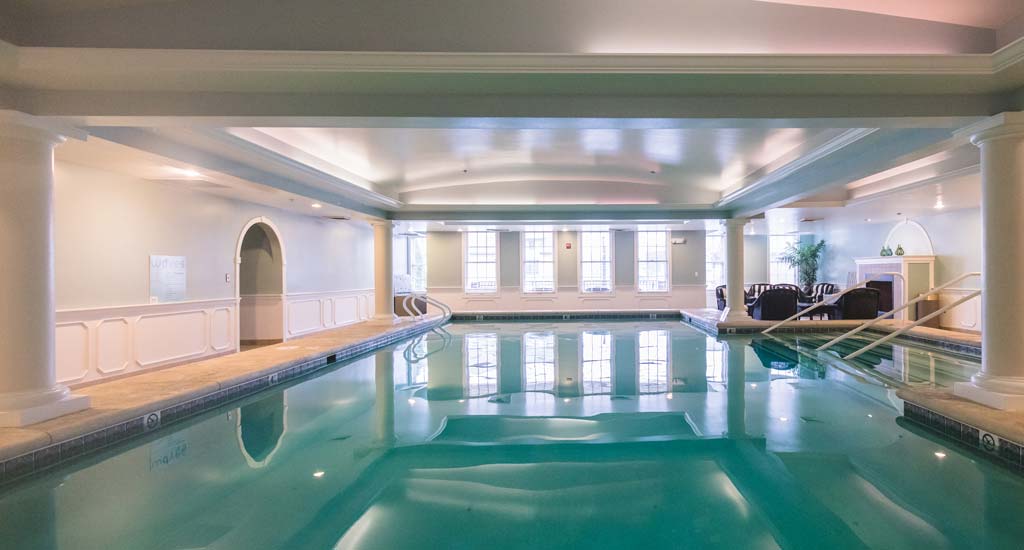 View Full Gallery
We are a Continuing Care Retirement Community
The Stratford is your premier choice for Independent Living, Assisted Living, Memory Care, Skilled Nursing, and Short-Term Rehab. Our Members take comfort knowing all these services are available under one roof, meaning that if their needs ever change, they can transition to a new living option without having to find a new community. That's just one more part of The Stratford difference.
Senior Living Options
Our Carmel retirement community offers the following senior living options:
Our Independent Living cottages and apartments offer the benefits of maintenance-free living, endless amenities and a 24-hour emergency call system, all in a community that is dedicated to meeting the needs its Members.
Our Assisted Living apartments offer seniors a strong sense of independence while providing person-centered assistance wherever it is needed. Our caregivers work with Members to develop personalized care plans based on their needs and goals.
Our Reflections Memory Care program offers a specialized living option for seniors with Alzheimer's and dementia. Memory Care focuses on family engagement and provides expert care geared toward slowing the progression of symptoms.
Our Skilled Nursing community provides Members with top-of-the-line medical care and individualized attention. Our staff of medical professionals are committed to meeting all our Members' needs in a comfortable, supportive environment.
Our Rehab program offers physical therapy, occupational therapy and speech therapy to Members of our community as well as outside guests. We partner with Broad River Rehab Services to provide outcomes that are better than the national average.
Hear From Our Members – Bill & Diana
Read Transcript
I'm Bill.
My name is Diana.

We started looking for two years. We were familiar with the area and we were not disappointed when we got here. We went to several places and once we came and saw it we fell in love with it. And all the other places we looked at we just kept coming back to this one. It was our favorite.

As we pulled out of the driveway of our old house, I just thought to myself, I sure hope we're doing the right thing. I was really nervous, and we got here and it been amazing.

The first night we went to the dining room, people were literally lined up at our table to introduce themselves and welcome us. Our next door neighbors had a cocktail party for us. I mean, It's just been fabulous, absolutely wonderful. We have such nice friends and we do a lot of fun things together.


32 Unique Floor Plans
Independent Living & Care Services
The Stratford offers 19 Independent Living and 13 Care Services floor plans so you can find the perfect fit for you.
view all floor plans
The Winter Promise
We take care of all of your stress-filled winter concerns, giving you the opportunity to truly live this winter. Our 24/7 on-site maintenance personnel will ensure your walkways and roads are shoveled and safe. Our complimentary transportation services make sure you are protected as you travel in hazardous conditions. More than simply living, we want you to live luxuriously with:
Never shovel your driveway or sidewalk
Never almost freeze waiting for a repairman to fix your heater
Never worry about grocery shopping and preparing meals on those cold winter days
Never maneuver on the treacherous roads when winter weather hits
Never painstakingly scrape snow and ice from your car's windshield and windows
Indoor Parking Garage
Full Bar and Bistro
Heated Indoor Pool
Movie Theatre
Country Club Style Dining
Member Clubhouse
Wellness Center
The Stratford is a 5-star rated community. Enjoy the peace of mind that you or your loved one is truly cared for, in a certified top-rated community, dedicated to their support and care.
Our Location
The Stratford is located at 2460 Glebe St, Carmel, IN 46032.
Open in Google Maps
Directions from Downtown Indianapolis
From Downtown Indianapolis, navigate to North Illinois Street and head northward. Continue until you reach the corner of West 12th Street and North Illinois Street, and then take a sharp left to enter I-65 North. Continue on I-65 North for a little over 9 miles and then take Exit 123 for I-465 North. After taking Exit 123, merge onto I-465 North and continue for a little over 6 miles. From I-465, take Exit 27 for US-421 N/Michigan Rd. After taking Exit 27, use the left 2 lanes to turn left onto N Michigan Road. Continue forward on N Michigan Road and then at the second light, take a right onto West 96th Street. Continue on West 96th Street for 0.2 miles and then take the second exit on the traffic circle to stay on West 96th Street. After another 0.2 miles you will reach a second traffic circle, at which you will also take the second exit to stay on West 96th Street. Continue on for another mile until you reach a third traffic circle, at which point you will take the third exit onto Towne Road. Continue up Towne Road through three more traffic circles (taking the second exit on each), and then at the fourth traffic circle, take the third exit onto Glebe Street. Our community will be on the right.
Get Started
Are you interested in becoming a Member of The Stratford? Would you like to learn more? Give us a call at 317-733-6690 to speak with a lifestyle advisor or schedule an appointment. We hope to hear from you soon!